Google has been busy coming up with new products to make our lives easier, and now you can get them at Best Buy.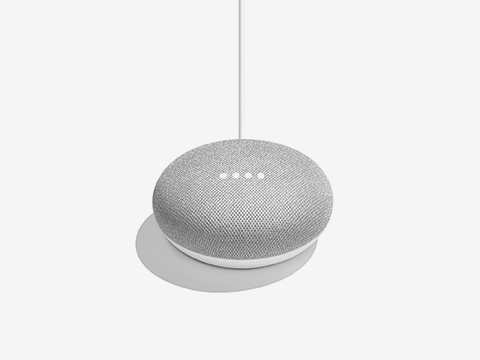 Just announced today, these new gadgets span from voice assistants to smartphones to virtual reality headsets.
Let's start with the Google Home Mini. It's little, yes, but it can do big things. Powered by Google Assistant, it's designed to fit in anywhere, so you can scatter Minis throughout multiple rooms in your house. It has far-field microphones that can hear you even if there's music playing or loud background noise. And it can project 360-degree sound with just one speaker.
Not to mention, you can get a Google Home Mini for free – and save up to $100! – when you preorder and activate one of Google's new smartphones, Google Pixel 2 and 2 XL (more on those below.)
Two new Pixel phones
The Google Pixel 2 and 2 XL (the larger-sized model) feature a smart camera that takes beautiful photos in any light, and Google Assistant is built in. Google Lens lets you point your camera at words, images, posters and landmarks or even a flower to know more about whatever you're viewing. The Pixel phones are water resistant (IP67 standard) and have a fast-charging battery. They also come with unlimited storage for your photos and videos in Google Photos.
But wait, there's (much) more
Wait, there's more. Google also announced today: Google Home Max, their biggest smart speaker yet; the Pixelbook, Google's latest Chromebook; and the Daydream View V2, an updated virtual reality headset. The new Daydream is now compatible with any Daydream-ready phone, including Pixel 2 and Samsung Galaxy S8 and Note8 phones.
Don't forget: You'll be able to see the Google Mini, Pixel phones and Pixelbook in the 700 in-store Google Home Experiences at Best Buy – click here to find a store near you.
Click here to learn more and preorder.