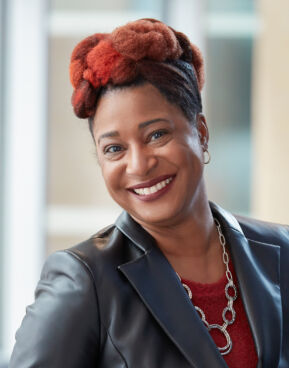 Amelia Hardy is the chief inclusion and diversity officer for Best Buy Co. Inc. In this role, she oversees the company's strategy for creating and sustaining a more equitable environment, both at Best Buy and in the communities we serve, and is responsible for building an inclusive culture companywide that is also representative of the customers that we serve.
Most recently, she served as Best Buy's vice president of strategic community engagement, guiding the company's work to connect with the community and drive change with external partners in multiple areas of ESG. She has also served in several other leadership positions at Best Buy, including senior director of health partnerships and director of brand marketing.
Prior to joining Best Buy in 2014, Amelia held a variety of leadership roles at Fortune 100 companies, including 14 years at 3M. Her career experiences include marketing, strategy, brand management, business development and product commercialization.
She currently serves on multiple national and community boards including the Boys & Girls Club of the Twin Cities, MEDA, The Cowles Center, the Northside Achievement Zone and Minnesota Community Care.
Amelia earned her bachelor's degree from Xavier University of Louisiana and has a master's of business administration degree from Tulane University. She has been honored as one of the Top 100 national leaders in DEI, Power 50 and Notable Executives in the Twin Cities.