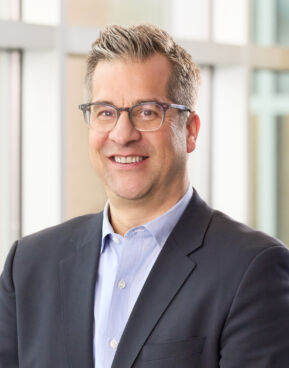 Jeff Haydock is the chief communications and public affairs officer for Best Buy Co. Inc.
In this role, he oversees employee communications, public relations, government affairs, corporate events, Yellow Tag Productions and corporate responsibility, including social impact and environmental sustainability. In this capacity, Jeff helps to guide the company reputation and messaging across a variety of internal and external audiences.
Jeff joined Best Buy in 2003 and has served in several leadership roles within communications before taking on broader roles in public affairs. Most recently, he was the vice president of communications and environmental sustainability & compliance.
Jeff holds a bachelor's degree from the University of St. Thomas.