[callout]Get your hands on the top tech
from CES 2016. Check out items
ready for pre-order at
BestBuy.com.[/callout]Technology manufacturers are announcing and showing off their latest innovations at CES 2016 in Las Vegas this week, and you can stake your claim on some of the hot products now.
Starting today, you can pre-order nearly a dozen of these new tech items on BestBuy.com — from new health and fitness devices and digital cameras to a 4K Ultra HD Blu-ray player and 4K movies.
CES pre-order products include:
Fitbit Blaze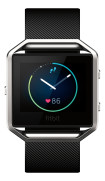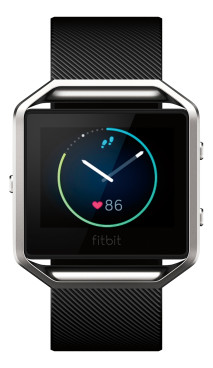 Fitbit on Tuesday announced its latest wearable device: Fitbit Blaze. The smart fitness watch makes the most of your workouts with on-screen exercises, connected GPS and heart rate tracking. It instantly recognizes when you are exercising — whether you're cycling, running or jogging. Blaze also includes call, text and calendar alert notifications, automatic sleep tracking, a battery life of up to five days, and many accessory options. Want to see it in person? Starting Feb. 20, you can check out Blaze in select Best Buy stores. Blue Shirts will help you try it on and learn about its features. Fitbit Blaze pre-orders will ship in March 2016.
Samsung Ultra HD Blu-ray Player

If you've been holding out on a 4K Ultra HD television purchase until there's more 4K content to watch, wait no more. Samsung on Tuesday unveiled the Ultra HD Blu-ray Player, which is HDR-compatible and will be available in early March 2016. It also has built-in Wi-Fi and Smart TV 4K streaming. When paired with a 4K TV, the new player delivers a superior level of picture quality. Samsung has also partnered with Hollywood studios to ensure consumers have a selection of Ultra HD Blu-ray discs with astonishing HDR picture quality. More than 100 4K Ultra HD discs with HDR are scheduled to be released, including "The Martian" and "Fantastic Four," with pre-orders available now.
Check back for more coverage of CES 2016 and sign up for Best Buy emails to stay on top of the latest tech trends and today's hottest deals.