Star Wars fans: It's time to make some room on your toy shelf. Force Friday II has officially arrived at Best Buy, and trust us, you don't want to miss out.
Force Friday II, a global fan event celebrating the upcoming Star Wars: The Last Jedi film, kicks off today, Sept. 1. From new and exclusive Star Wars gear, like the Star Wars: Jedi Challenges augmented reality headset, to in-store product demonstrations, there's something for everyone at Best Buy.
Star Wars: Jedi Challenges Pre-Order
Star Wars: Jedi Challenges, a new smartphone-powered augmented reality (AR) experience from Disney and Lenovo, is now available for pre-order on BestBuy.com for $199.99. And Best Buy is the only big-box retailer where you'll be able to pre-order it.
Included in this product is the Lenovo Mirage AR headset (compatible with both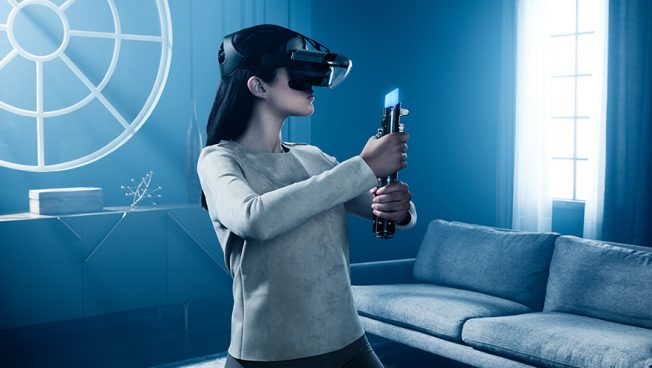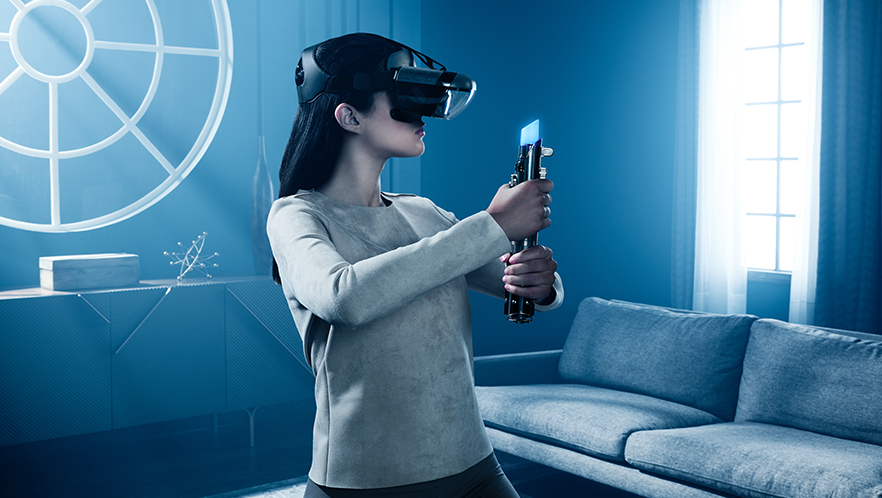 Android phones and iPhones), a collectible-quality Lightsaber controller, and a Tracking Beacon that acts as a stable base for your area of play.
In Jedi Challenges, you will train as a Force-sensitive apprentice and unlock the knowledge of the Jedi Order. You'll perfect your Lightsaber skills by taking on some of the most menacing villains in the galaxy like Kylo Ren and Darth Vader. You'll also lead Rebel forces against the Empire in large scale Strategic Combat and challenge your mind with Holochess.
"It's is a one-of-a-kind gadget that lets you live and play in a Star Wars world in a more immersive way than anything before," said Frank Bedo, vice president of merchandising at Best Buy. "We can't wait to give our customers, especially the Star Wars fans, a chance to see it and get it in time for this holiday season."
In-Store droid and drone demos
Select Best Buy stores will have demos of two new Star Wars Sphero droids, including characters R2-D2, BB-8 and the latest BB-9E. You'll be able to can control the droids yourself. You can even learn how to fly a Propel Star Wars-themed battle drone using our drone simulations.
New Star Wars merch
Best Buy will also have new and exclusive Star Wars merchandise in stores and online. You might even get your hands on limited edition products, such as the Star Wars Special Edition Lenovo Yoga 910 2-in-1 laptop with a unique glass cover. There are two versions, featuring either Rebel Alliance or Galactic Empire designs, so you can choose your allegiance to in your own galaxy. But act fast – these laptops are individually numbered and only available in limited quantities.
Find the Force (AR) Treasure Hunt
In commemoration of the worldwide launch of new products inspired by Star Wars: The Last Jedi, fans can participate in Find the Force, an unprecedented pop-up Augmented Reality (AR) treasure hunt that unites fans around the world in the battle against the dark side for a unique global three-day event. You can find more details on the AR experiences that can be found at Best Buy stores here.
For more information on all things Star Wars, visit an expert Blue Shirt at your local Best Buy store or visit BestBuy.com.