Remember the name Jacob Grace. You might be hearing it a lot over the next few years.
Jacob is working on a dream of representing the U.S. in taekwondo — a dream that could become reality as soon as the 2020 Summer Games.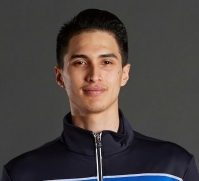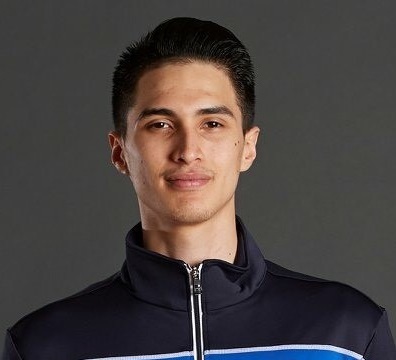 For now, though, he's a home theater salesman at the Best Buy store in Medford, Oregon. He's saving up his money — and even has a Go Fund Me page — for training and airline tickets to competitions. "I need to travel internationally to get my world ranking up," he says. "I have bids for all these competitions. The only issue is getting there."
Jacob is currently ranked No. 1 in his weight class in the U.S. and No. 70 in the world out of more than 3,000 taekwondo fighters. His goal is to get to No. 40 worldwide, which would earn him invitations to even higher levels of competition.
To have a shot at the games he'll have to win one of the 16 spots on the national team. And from that team only two men and two women get to compete.
He began competing as a teen
Jacob, who's 23, went to his first competition when he was 14. He knew he had special talent when he faced off at age 20 against a Pan American Games champ.
"He was a fighter everyone knew, and I beat him by a good amount," he says. "It was in that moment I thought I have a chance. It just kind of clicked."
Not surprisingly, Jacob brings a lot of spirit to his job at Best Buy.
"He's one of those high-energy, positive guys," says his boss, General Manager Chris Folgate. "But he's not the kind of person who shows off. It took a while for the team to find out what he does outside of work."
Meantime, he tries to work as many hours as he can at Best Buy while keeping up his training regimen and going to as many competitions as he can afford. The competitions are fierce — until they're over.
"You've put all the time and effort into training, so you really want to beat your opponent," he says. "At the same time, we see the opponents frequently, so you build a friendship outside, and there's a humbleness and humility. After the fight, you're back to being friends. That's something I really like about this sport and this community."
If you're interested in learning more about working at Best Buy, check out our Careers website.