Need help choosing between two TVs? Wondering whether the latest smartwatch is compatible with your smartphone? Want to check the status of a recent order?
Now you can get help on all of that and more with BlueAssist, a new live-chat feature within the Best Buy mobile app. With the simple touch of a button or shake of the phone (while the app is running), you can get expert service right in the palm of your hand.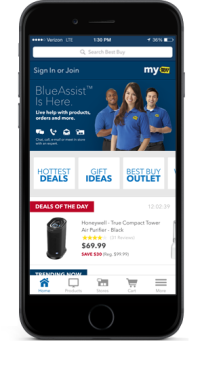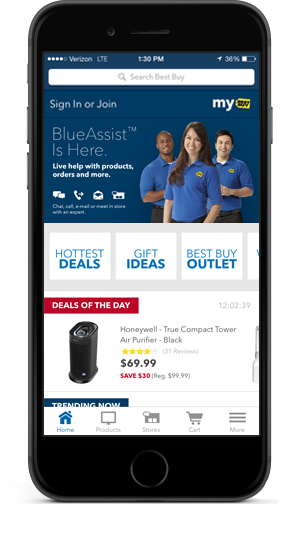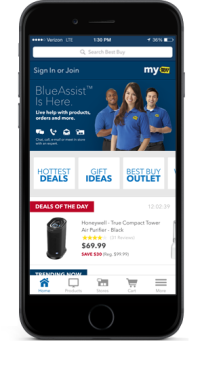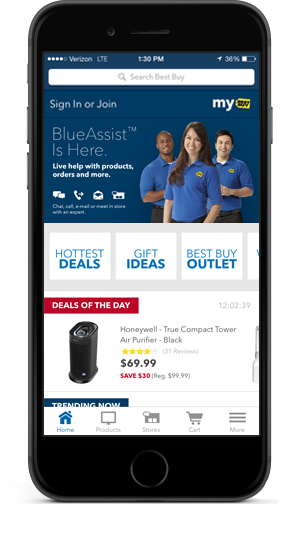 "Previously, if you had a question or needed advice while browsing our mobile app, you were left with two options: call or email.