We've accomplished a lot at Best Buy over the past five years. The turnaround is over, and we're focused on the future with our Best Buy 2020 growth strategy.
As we focus on enriching people's lives through technology, we're expanding what we sell and evolving how we sell it. And now our brand's evolving, too.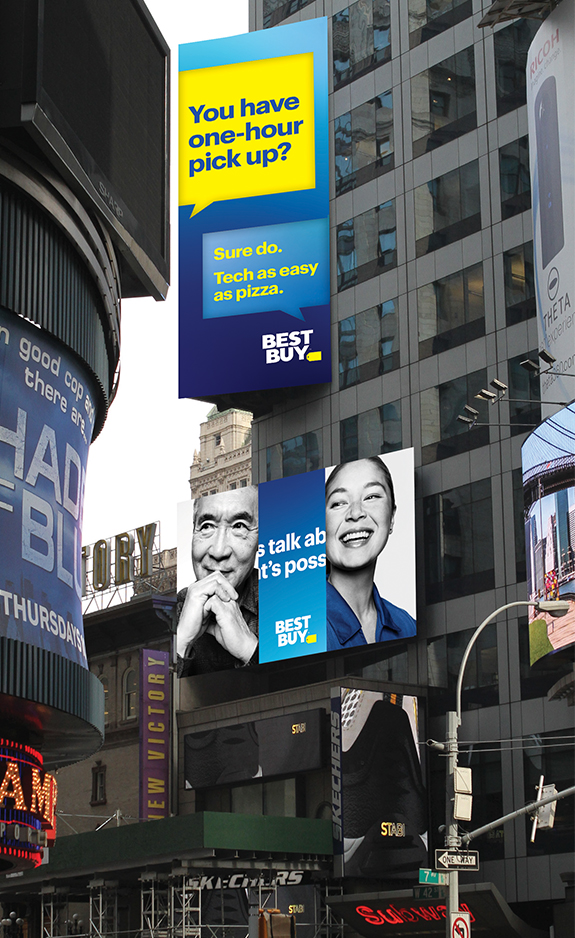 Our new marketing strategy, which launches May 9, celebrates our new rallying cry: "Let's talk about what's possible." It tells the story of our Blue Shirts and how we, as a company, aim to be an inspiring friend who helps customers understand what they want to do and how tech can help them achieve great, new things.