Juanluis Monje has always had a creative streak, ranging from painting to drawing to making video games.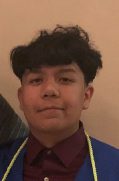 In high school, he started going to the Best Buy Teen Tech Center in suburban Denver. It had all kinds of cutting-edge technology, including 3D printing, virtual reality, music production and robotics. What he found was a way to give some structure to that creativity and passion.
"The Teen Tech Center gave me all of the design tools, like Photoshop and Illustrator, which sparked my interest in design," he said. "I would love to start my own business, probably a clothing brand."
As a college freshman studying business, he's on the path to making that happen.
Juanluis is among hundreds of students across the United States who found their passions at a Teen Tech Center and are pursuing post-secondary education and career aspirations. The centers are free, safe spaces where teens in underserved communities can learn tech skills, take classes, make positive adult and peer relationships, and find pathways to careers. Recent surveys show 92% of Teen Tech Center students plan to continue their education beyond high school.
Best Buy has 30 Teen Tech Centers around the country, with a goal of having 60 by the end of 2020.
Combining passion and technology
In addition to providing hands-on experiences, the Teen Tech Center at the Gold Crown Field House in Lakewood, Colorado, offers Career Pathways. It's a yearlong program where teens learn job skills and are placed in paid, 100-hour summer internships at various businesses and nonprofits.
"It's a platform for us to provide our youth with the necessary skillset and mindset," said Fran Baker, executive director of enrichment at the Gold Crown Foundation.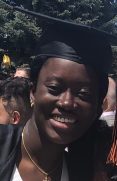 Danielle Bogyah found her passion in 3D design when she was involved at the Gold Crown Teen Tech Center and participated in the Career Pathways program. During the job shadowing phase, she got the opportunity to link her passion for tech and science by working on 3D designs of pre-op materials for patients at a children's hospital. The experience led to Danielle completing an internship at another area hospital.
Now she's in her freshman year and is majoring in pre-med – and her passion has spread.
"I hope to someday become a physician assistant," Danielle said. "I was so inspired during my experience that I encouraged my brother to join."
Celine Maes also attended the Gold Crown Teen Tech Center. An aspiring artist, she also saw how technology could pair with her passion. She's now a college freshman, studying to be an art teacher. She wants to inspire kids through art and help them find meaning in making it.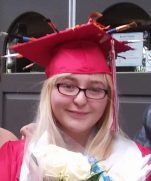 "Having access to this new technology, which I wouldn't otherwise have had, motivated me to further pursue my dreams," Celine said.
Those are the kinds of outcomes that warm Cassandra Rivera's heart. She's the Pathways coordinator at the Gold Crown Teen Tech Center.
"Seeing the transformation from member into young professional is a rewarding aspect of my job," she said. "A lot can happen over the course of a year, and so it's clear that Best Buy-sponsored programs like Career Pathways are having a tremendously positive impact on young people who often call the Teen Tech Centers their second home."
Click here to learn more about Best Buy Teen Tech Centers.