Geek Squad started in 1994 with $200, a cellphone and a bike. The bike eventually gave way to a car — the iconic Geekmobile.
From pistachio-green to black-and-white, the Geekmobile has always played a key role in building the Geek Squad brand. The new Geekmobile, a Toyota Prius c, continues that tradition with its sleek design and a bigger, bolder Geek Squad logo.
Geek Squad Agents make more than 5 million house calls a year to make consumer electronics and appliances work the way people want. In fact, they've logged a total of nearly 300 million miles — nine times as far as Earth is from Mars — since the tech-support task force went national in 2004.
In the early days, Agents were known to drive the unique cars outside of major sporting events or past live TV shoots — always 5 miles per hour under the speed limit to maximize the free publicity.
Let's take a quick look at other notable Geekmobile vehicles through the years.
1958 Simca Aronde 1300 Elysee
1960 Ford Falcon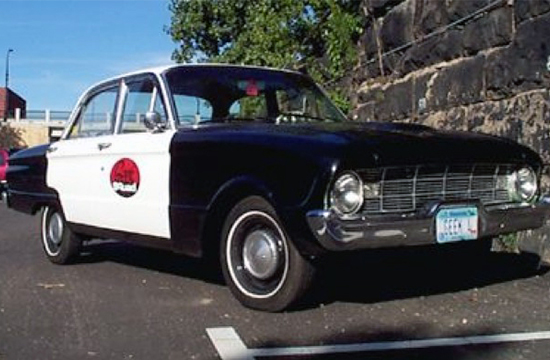 1953 Morris Minor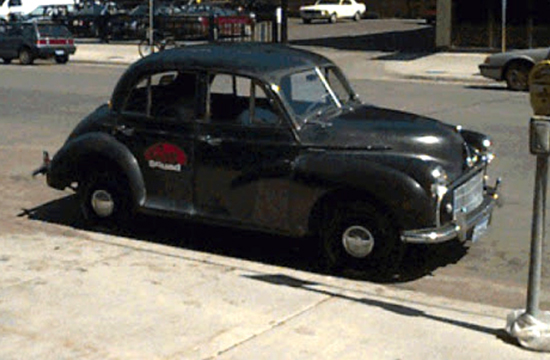 Ice cream truck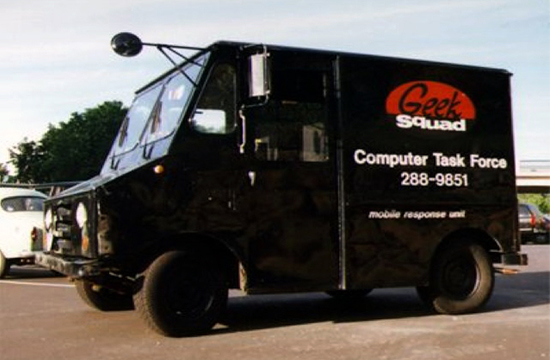 Volkswagen Beetle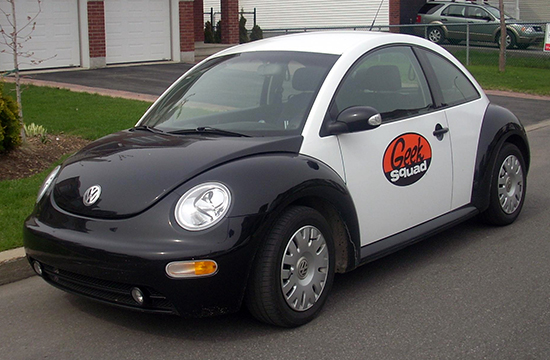 Toyota Prius c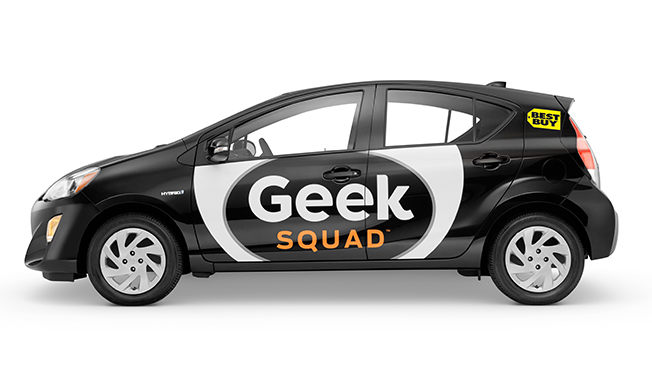 Check out the Geek Squad website to learn more about the various service offerings.