Temmy Olasimbo has never been so excited for Election Day. That's because this year she's on the ballot.
Temmy, a customer experience research analyst at Best Buy, is running for city council in suburban Woodbury, Minnesota. She had felt called to serve and finally decided to pursue public office after George Floyd was killed in Minneapolis.
"I thought, 'What more can I do?'" she said. "I've always been a doer, and I felt it was time to do more."
Temmy is one of several Best Buy employees who will be on the ballot this Election Day. They're all seeking local office — either city council or school board — as a way to serve their communities.
Unlike higher offices, these local elections aren't the bitter political battles you're used to seeing in the news. These are nonpartisan campaigns, though they still require lots of work, including nights and weekends making phone calls and dropping flyers on neighbors' doors.
Thankfully, Temmy has had a lot of help from her Best Buy co-workers, whom she affectionately refers to as her "Temmy Family."
"The people who signed on to my campaign did it because they were emotionally and passionately invested in me as a person," she said. "We're friends."
Motivated to serve
Like Temmy, Gordon Vizecky is gearing up for his first election. He's running for city council in Richfield, Minnesota, the same Minneapolis suburb where Best Buy is headquartered.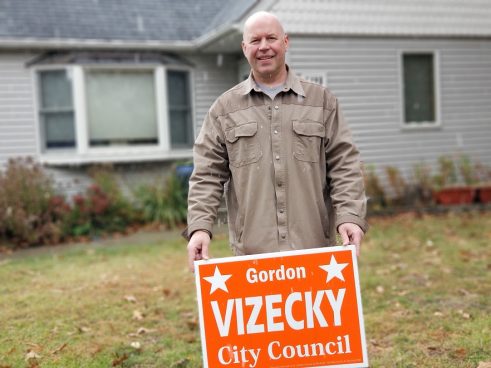 With his youngest son graduating from high school next spring, Gordon will soon have more free time on his hands. The Best Buy attorney wants to use that time, which has previously gone toward being a coach and scoutmaster, to give back to the community where he as lived and worked for the past 20 years.
Gordon is no stranger to community involvement, though. He has spent 18 years on city commissions and 13 years on the local chamber of commerce.
"Local city government has a bigger impact on our day-to-day lives than national politics does, because the local elected leaders decide whether a new apartment building gets built or whether you have a stop sign on your street corner," he said. "Those policies have a very real, direct impact on lots and lots of people."
Katie Ruberto, a Best Buy program manager, is running for school board in Lakeville, Minnesota. She has a 5th grader (pictured below) in the local schools and has done a lot of volunteering in the local community.
"I'm an advocate by nature," she said. "One of my superpowers in my role at Best Buy is not to speak for other people but rather to create space for other people to speak for themselves."
She said she was encouraged to run after seeing Best Buy get more vocal on social issues.
"I'm very proud of our company for taking lots of stands and encouraging community involvement and change," she said. "I felt like that gave me permission."
Ready for election night
As Election Day approaches, the workload and anticipation is on the rise for these Best Buy employees.
"It's been really busy," Gordon said. "It's been campaign stuff on nights and weekends, work during the day. I'm looking forward to the beginning of November, no matter the result."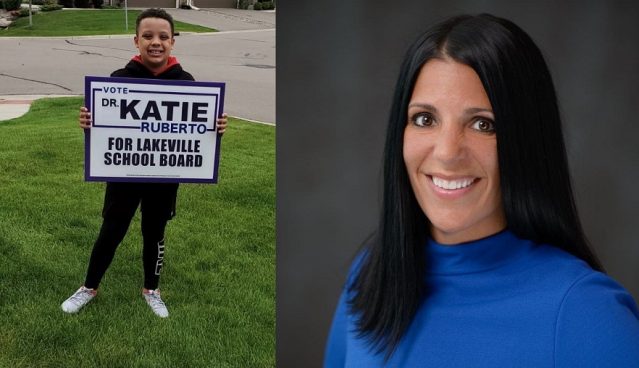 Katie said she's thankful for the support of her Best Buy co-workers, who have provided words of encouragement and support through a process that has been mentally and emotionally taxing at times. She's been campaigning since July and is ready to finally get to work.
"I've built my plan for what I want to do, and that plan is going to happen, win or lose," she said. "Whether I'm on the board or not, there are things to be done."
Temmy, meanwhile, said she's more excited than nervous.
"I'm looking forward to it," she said. "I'm not as anxious as people expect, because I know we have done everything humanly possible to make sure we are successful come election night. I'm ready."
Best Buy stores will open at noon local time on Election Day to ensure our employees have time to vote if they want to. Click here to learn more.