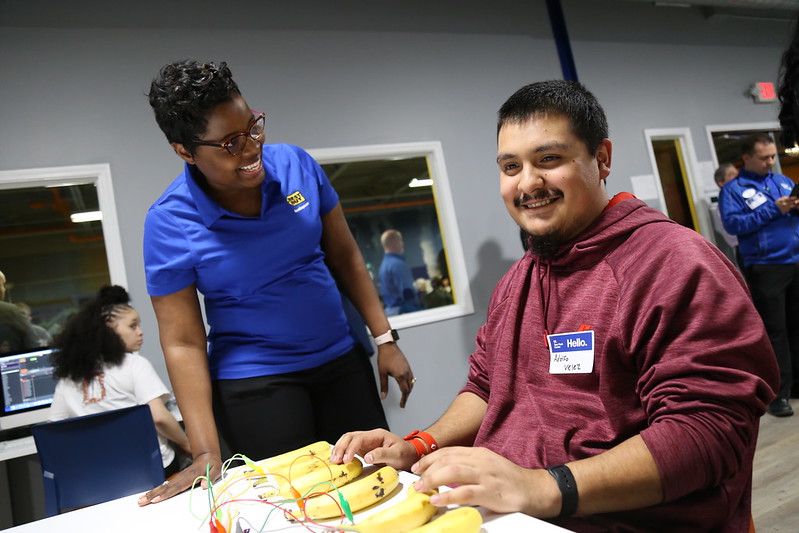 As a worldwide company headquartered in Minnesota, the Best Buy Foundation considers proposals from 501(c)(3) nonprofit organizations that serve the seven-county Twin Cities metro area. The Twin Cities Fund supports Arts & Culture organizations that add to the vibrancy of the Twin Cities area and organizations with Teens and Technology programs that provide teens from disinvested communities access to hands-on technology skills and training they need to be prepared for a successful career.
Arts and Culture General Operating Grant
The Arts & Culture Grant provides general operating support to organizations with proven outreach programs serving broad audiences.
Career Pathway Program Grant
The Career Pathway program grant supports organizations that provide tech skills and workforce readiness to help teens achieve a degree or credential, achieve self-supporting wages or have opportunities for further education and career advancement.
Teens and Tech Program Grant
The Teens and Tech program grant supports organizations that encourage teens to learn, experiment and collaborate with the latest technologies, developing skills and experiences to help them succeed in their careers, contribute to their communities and lead outstanding lives. Technologies include computing, robotics (robotics club funding is done through Best Buy Community Grants program), 3-D printing, digital photography, filmmaking and videography, graphic design, audio production, game development, programming and app development.
To apply for a Teens and Tech grant:
Capital Grants
The Best Buy Foundation provides capital support directed specifically toward projects from nonprofit organizations aligned to our core philanthropic focus of Arts and Culture and Teens and Technology. Capital funding is available for current nonprofit partners in the seven-county Twin Cities metro area that have been funded within the last three years by the Best Buy Foundation.
Considerations when applying for a capital grant:
Who is Eligible to Apply?
To apply for a Capital grant: