Customers at a Best Buy store near Denver got quite a surprise Sunday afternoon when Super Bowl MVP Von Miller showed up in a Geek Squad Agent uniform, ready to work.
Instead of his usual Denver blue and orange, he wore the Geek Squad black and white, complete with badge displayed on his left hip. He tweeted he was on the clock at the store in Lone Tree, Colorado, and more than 100 fans showed up to see him in action.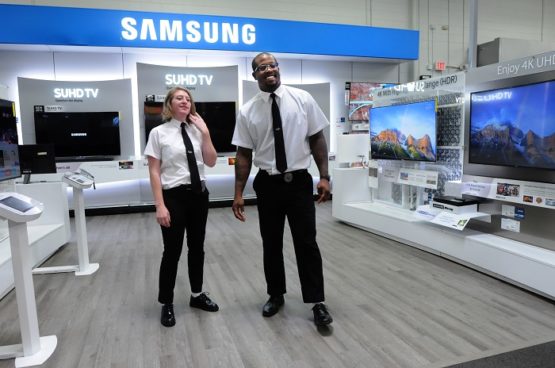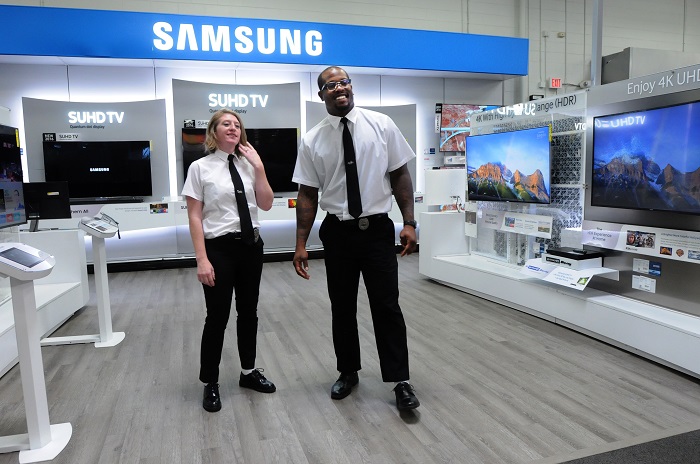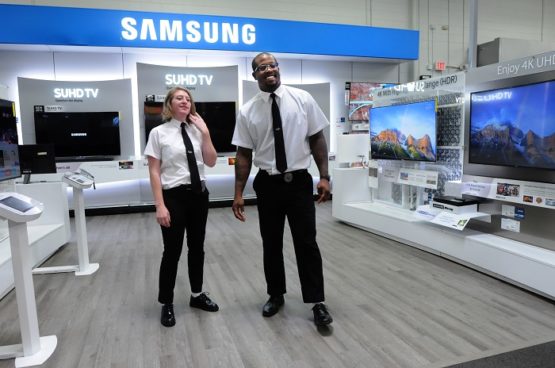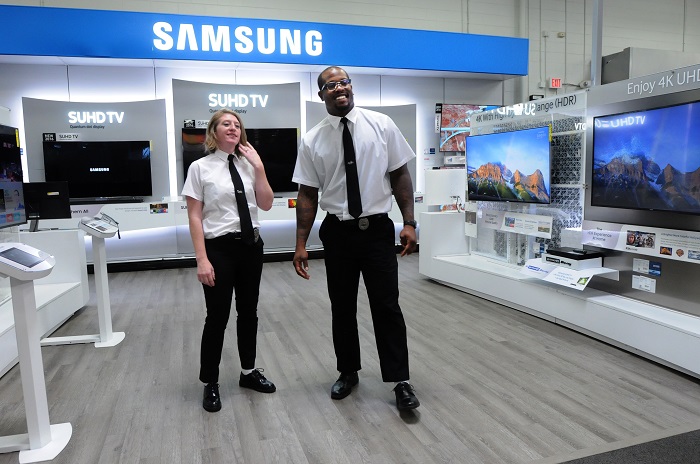 After checking in at the Geek Squad precinct, he and Agent Andrea Riehl helped a woman set up her new computer.
"I was nervous to meet him, but he was really cool," said customer and football fan Gina Pira of Highlands Ranch, Colorado. "He let me know that there's Geek Squad around to help me in home, in-store, online and on the phone."
Agent Miller was deputized back in April and has been learning the Geek Squad ropes, including house calls to set up home theater and "smart" products.  That practice came in handy Sunday as he showed a customer around the connected home department. He and Best Buy Blue Shirt Troy Davidson answered questions about thermostats and lighting.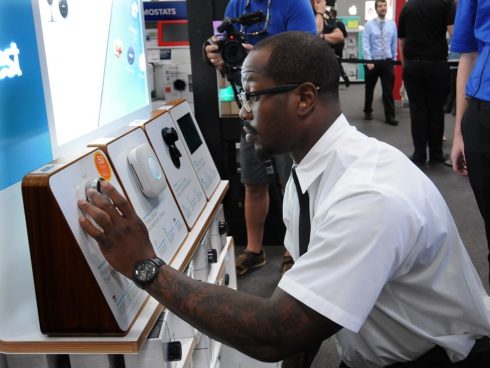 Troy, a lifelong Denver football fan, said working alongside Agent Miller was one of the top experiences of his life. "Agent Miller will, hands down, be a great Geek Squad Agent," Troy said. "He's a great addition to the team."
After helping customers, Agent Miller posed with fans for selfies before wrapping up his shift.