Kindness. Respect. Unconditional love. These are some of the values fathers around the world instill in their children.
For Father's Day, we caught up with a handful of Best Buy dads to hear what they hope to teach their kids — and what their kids are teaching them.
There's one thing we heard repeatedly: Patience, patience and more patience.
A family reunited
When we first met Prince Moyo, his fiancée, Bee, and their infant son had just joined him in the United States.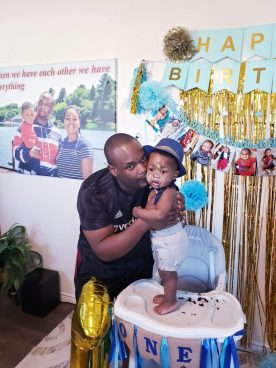 The operations manager at our Best Buy distribution center in Flower Mound, Texas, took a seven-week leave of absence from his job at Best Buy so he could be in South Africa for his son, Jay's, birth last June. He stayed until Jay was about 20 days old, then returned to Dallas alone — waiting months for Bee's visa to be approved.
Now that his family is reunited, he's learning a lot about being a dad. Mostly, he's learning about patience.
"I try to be in control of all situations and move as fast as I can," he said. "Jay has taught me that sometimes you just need to slow down and enjoy life because he does things at his pace, the way that he wants to do them."
And he said he's applying that lesson to his leadership style at work.
"I think that being patient with other people means understanding that they have a different viewpoint," he said.
Valuing different perspectives is something he hopes to teach Jay, along with the traits of being caring, compassionate and respectful.
"If he has respect, he can understand people and see things from their point of view," he said. "If you spread love, you get love."
A full house
In 2018, Matt Baerbock and his wife, Sara, were growing their already large family through adoption.
Five of the couple's 10 children are adopted, including a trio of siblings that the Baerbocks brought home from Ukraine to Minnesota two years ago.
So, what has Matt learned since his family expanded?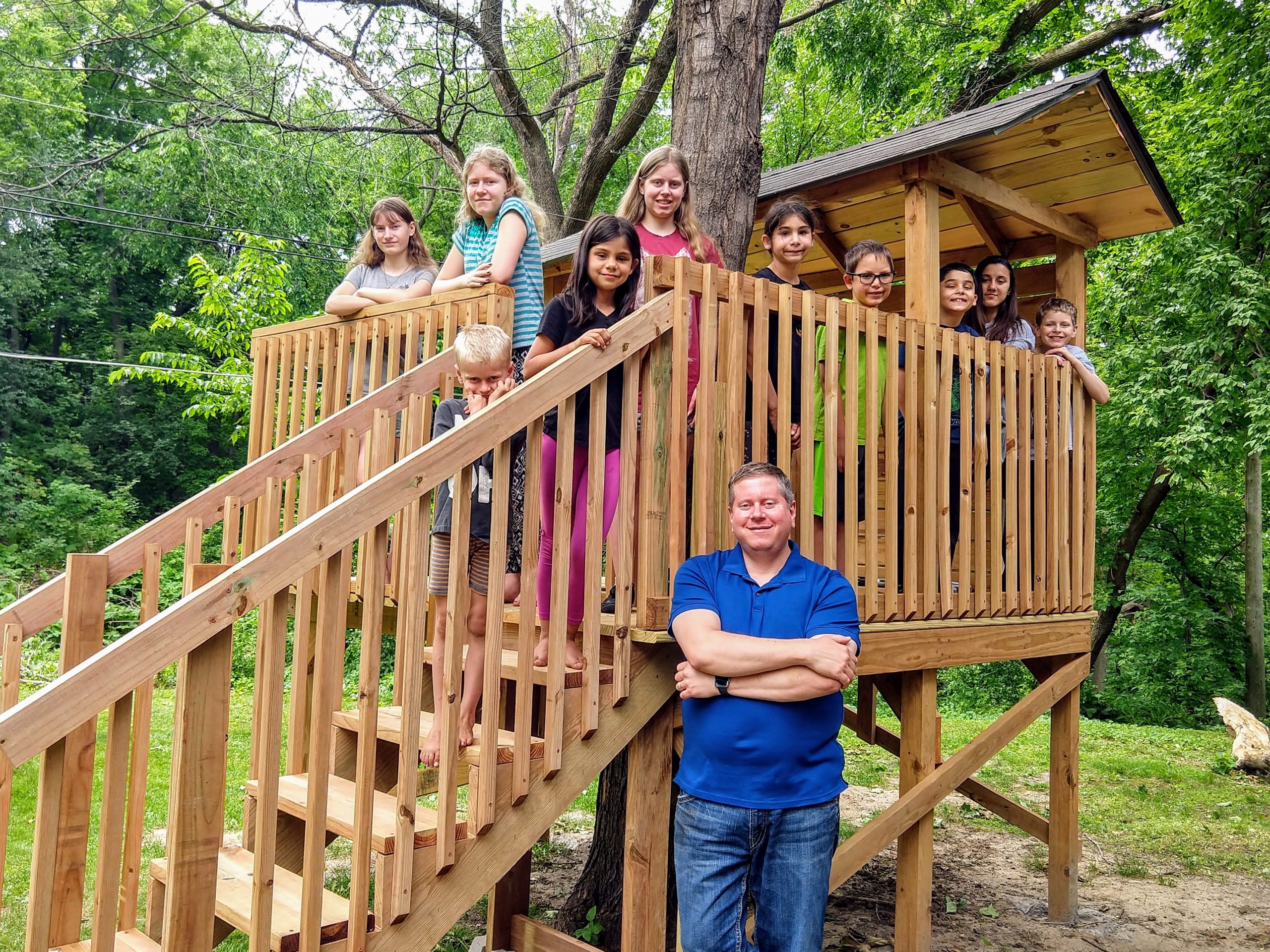 "So much," he said. "Every child is unique, and with different talents, goals, abilities and personalities. It's helped me understand how other personalities think and interact and to appreciate other points of view."
His faith has taught him how to forgive, and he hopes to pass that lesson on to his children.
"If you've had a bad day, a good night's sleep and a fresh start almost always help," he said.
Slowing down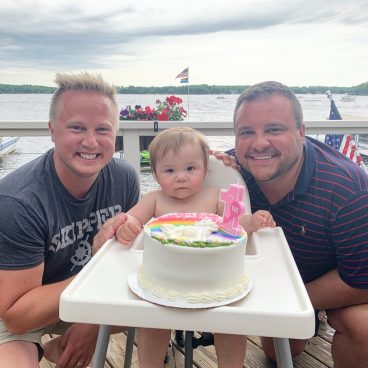 Last summer, three years after starting the adoption process, Keegan Shoutz and his husband, Paul Schroepfer, welcomed a baby girl named Poppy.
Keegan, who works in public relations at Best Buy, has learned a lot since then about being a dad.
He's learning how to be selfless, and, as someone who's used to constantly being on the go, he's learning to slow down.
"She's taught me to have patience — to be able to stop and enjoy doing nothing," he said.
After growing up in a small town without a lot of open-mindedness, he hopes Poppy will grow up to be kind.
"I want her to have kindness and tolerance for other people who aren't necessarily like her," he said.
A fresh perspective
Matt Ville loves working for a company that encourages people to be themselves. In fact, it's so important to him, that it's the biggest thing he hopes to teach his kids, 7-year-old Vitani and 4-year-old Cato.
"The more you embrace yourself, the more you love and respect yourself and become self-aware," he said. "That's a glow."
Matt's own glow has landed him some attention. Last winter, LinkedIn named him to its 2019 list of the Top Voices in retail.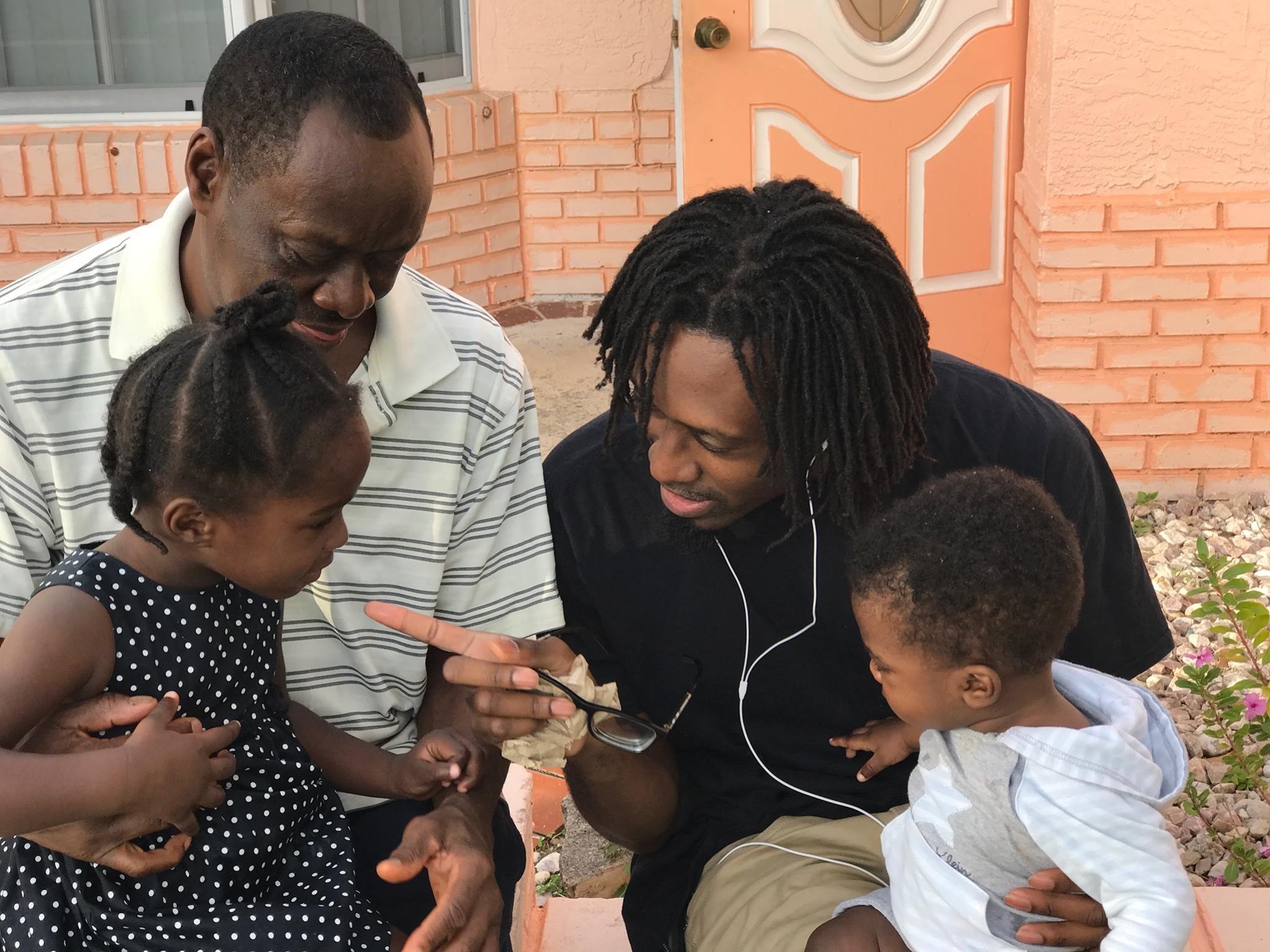 Matt — an asset protection specialist in Fort Lauderdale, Florida — doesn't just share knowledge and motivation on LinkedIn, he's passionate about sharing knowledge with his kids. In fact, he named his son after a Roman philosopher known for his speeches.
Like the other dads, the biggest thing Matt's kids have taught him is patience. And he tries to extend it to people with different viewpoints.
"Things that would seem obvious to us as adults aren't so obvious to little kids," he said. "They really taught me that not everyone will think like you or share the same perspective as you."