For the first time, teens from Best Buy's community programs will see products they designed on store shelves thanks to a partnership between Best Buy and PopSockets.
Four up-and-coming artists from Best Buy's Teen Tech Center network were paired with designers at PopSockets who served as mentors throughout the process. The students created their own PopGrips, small, round attachments that connect to the backs of phones and tablets to help users hold and prop up their devices.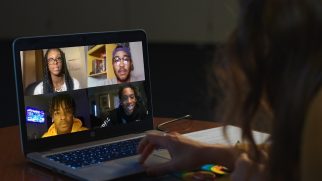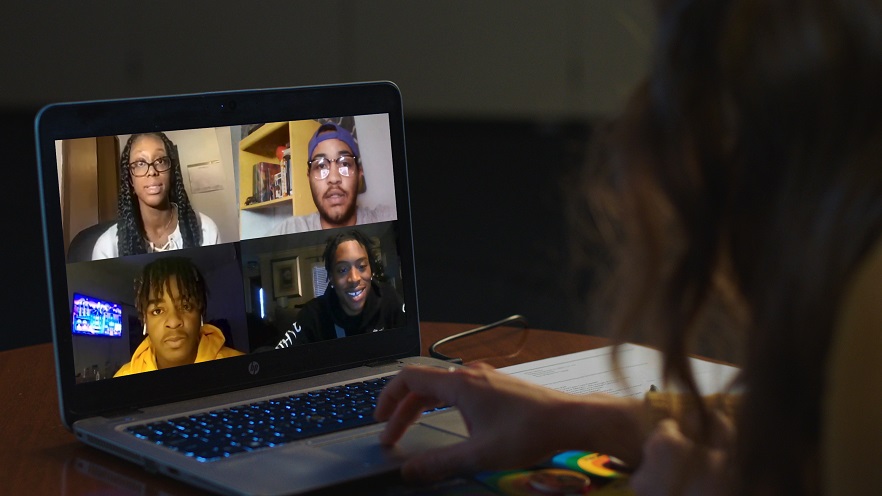 The teen-designed PopGrips will be sold as a part of Best Buy's Black History Month campaign. Teens were commissioned and compensated through PopSockets' standard procedures for freelance designers, giving teens a chance to follow along on the journey from ideation to the hands of customers.
Half of the sales from each design will be donated to the Best Buy Foundation and reinvested into Best Buy Teen Tech Centers. Teen Tech Centers are safe, afterschool learning sites where teens have access to the latest technology, the guidance of experienced mentors and opportunities to apply their skills through hands-on experiences like the PopSockets partnership.
PopSockets, Best Buy's Social Impact team and our Black Employee Resource Group collaborated on the program as part of a broader Black History Month campaign. It's meant to celebrate and encourage young artists while also underscoring the critical need for opportunity and change in an industry where only 3% of designers are Black.
This builds upon a long history of partnership between PopSockets and Best Buy Teen Tech Centers. Watch the video to meet the teens and learn more about this historic moment.
A commitment to more
In December, Best Buy committed $44 million to diversity, inclusion and community efforts in order to better address underrepresentation, technology inequities and educational and career opportunities for those who need it most.
Part of that commitment includes building a network of at least 100 Best Buy Teen Tech Centers to provide teens with the tech skills and mentorship they need to succeed, as well as expanding college prep and career opportunities for Black, Indigenous and people of color (BIPOC) students and increase scholarship funding for youth at Best Buy Teen Tech Centers across the country.
Click here to shop for the teen-designed PopGrips on BestBuy.com.
Click here to learn more about our commitment to help young people across the country.