We just wrapped up another whirlwind season of Geek Squad Academy – our 12th! We traveled across the U.S.,from Hoboken to Honolulu, to bring interactive tech camps to kids.
Our employee volunteers taught everything from music production to coding using BB-8 robots.
As our new "Junior Agents" completed the camp, we hope to have sparked an interest in tech that will inspire their future education and career choices. That's part of our commitment to prepare 1 million youth from underserved communities for the tech-reliant jobs of the future each year by 2020.
Check out some fun facts from this season: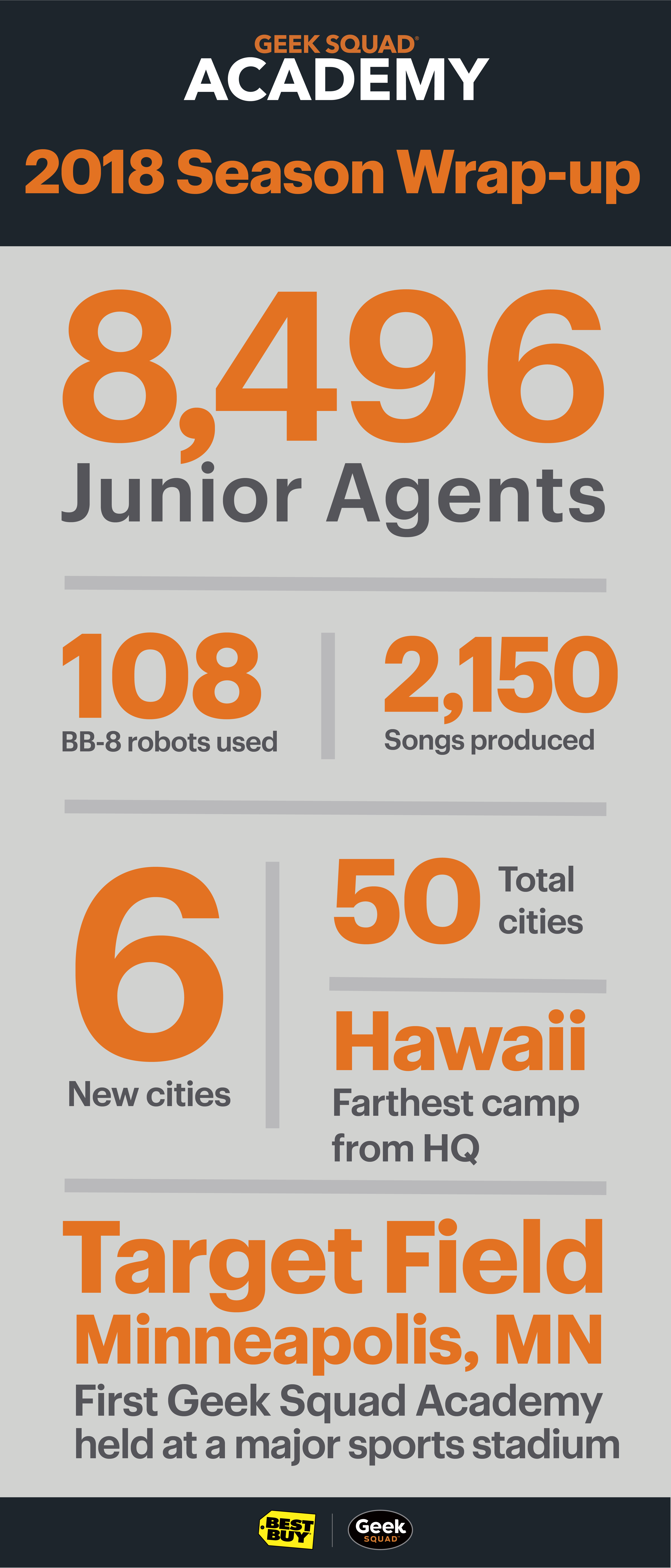 Learn more about Best Buy's commitment to youth by clicking here. Click here for more information about Geek Squad Academy.