Best Buy customers love upgrading their electronics and appliances to keep up with the latest technology. But that also means getting rid of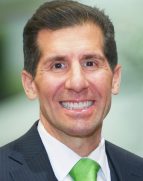 the old stuff.
California-based Electronic Recyclers International (ERI) has been one of Best Buy's trusted recycling partners for nearly a decade. It handles millions of old products our customers bring in. We sat down with ERI Executive Chairman John Shegerian to get his thoughts on a service industry that didn't exist just 15 years ago.
What is ERI's partnership with Best Buy?