As groups of students entered a Phoenix Convention Center meeting hall on Monday afternoon, 260 Best Buy volunteers cheered and gave high-fives.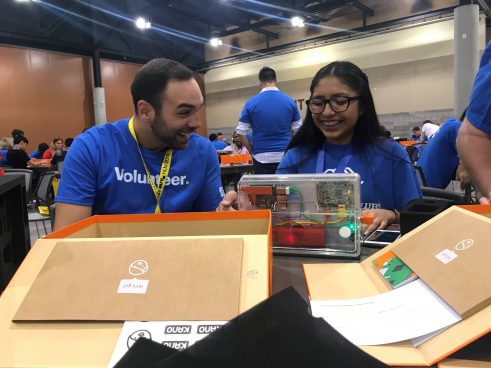 The Best Buy employees were on hand to help the students build their own Kano laptop computers. The volunteer event helped kick off the company's annual Holiday Leadership Meeting, where company leaders from across the U.S. come together to get ready for the holiday season.
Working with the kids "just makes you feel good, and it's fun for us because we're learning too," said Jennifer Dieckhoff, general manager of a store in the Charlotte, North Carolina, area.