At Best Buy, we've always known that our people are our most valuable asset. And in 2019, we received countless reminders of why that's true.
Throughout the year, employees from all corners of the company inspired us with their passion, warmed our hearts by going the extra mile, and moved us to tears with their acts of kindness.
There are more examples than we can count, but here are a some of our favorite stories from the last 12 months.
Just what the doctor ordered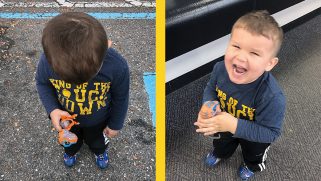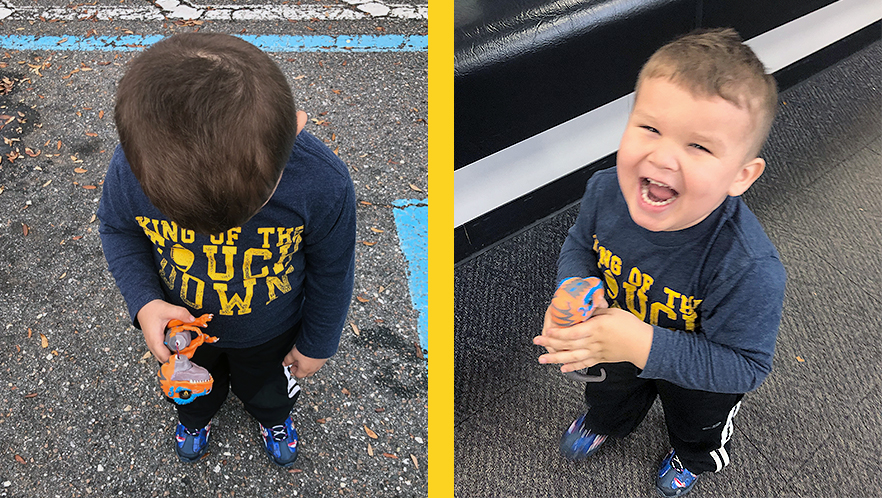 When a 3-year-old's favorite toy dinosaur broke, his mom visited a Best Buy store in Florida to buy a replacement. Employees Tina May and Stephanie Pierce then stepped in to perform "surgery" on the toy and returned a huge smile to the little boy's face. 
Related: A Best Buy store in Virginia made a 4-year-old's day by letting him be an employee — complete with his own shirt and name badge — for career day at his preschool.
A sign that they care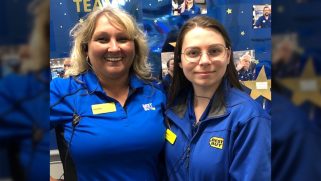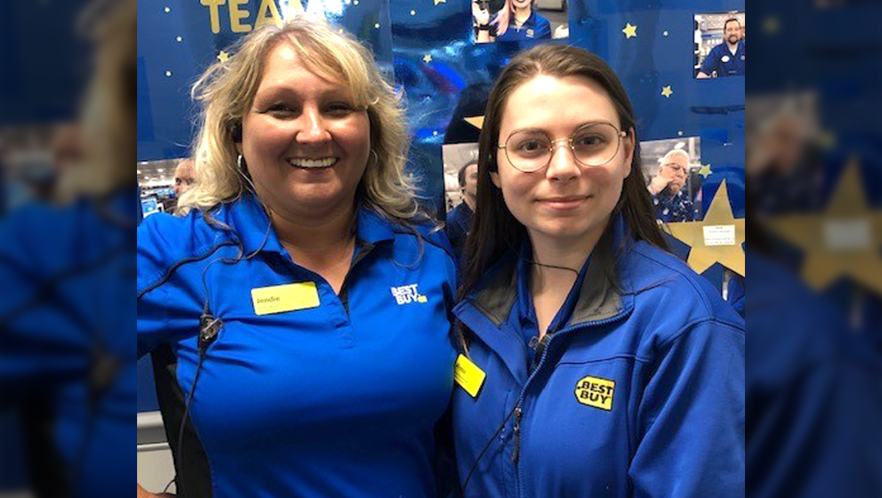 When General Manager Jendie Getty noticed that deaf customers were having a hard time communicating with employees at her Illinois store, she was determined to make a change. Enter Alyssa Ingenito, who is using American Sign Language and compassion to help those shoppers.
Related: Minnesota employee Victor Rivera Garcia went above and beyond to help an out-of-town customer in need, lending her the memory card from his own camera.
Staying motivated and goal-oriented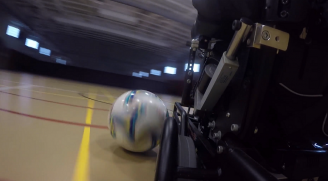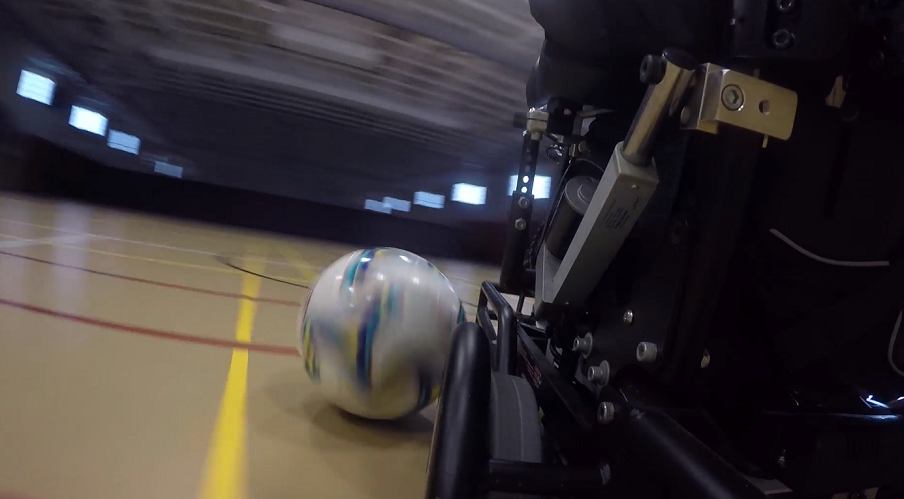 Best Buy intern Nathan Mayer has been in a wheelchair most of his life, but he doesn't let that slow him down. He plays goalie for the U.S. power soccer team and helped lead the team to victory in an international tournament in Brazil in August. 
Related: Corporate employee Karen Hohertz ran a marathon in Antarctica, completing her goal to run 26.2 miles on every continent. And Massachusetts employee Jordan Entwistle is a college javelin champ.
A gift that touched many lives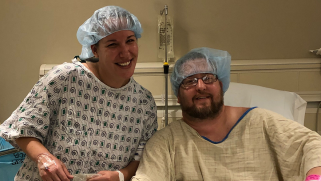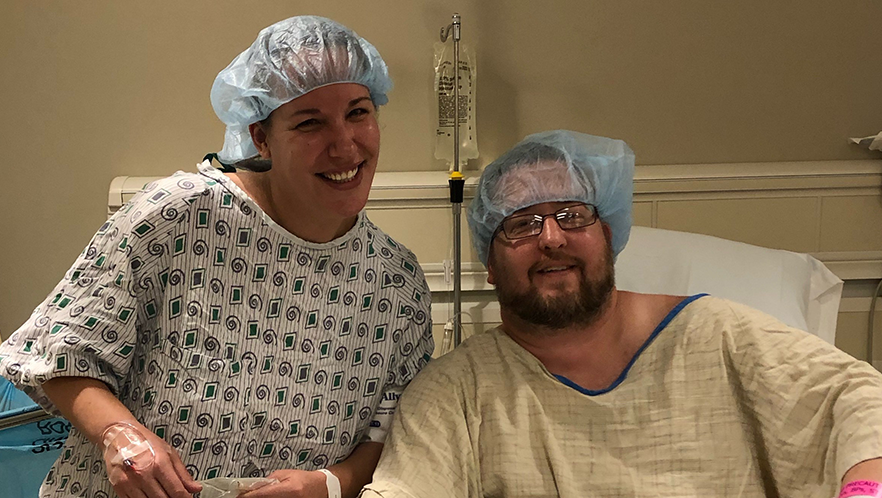 When Geek Squad Agent Katie Moran heard that her colleague, Mike Beams, was ill, she did more than lend a sympathetic ear. She gave him her kidney. The transplant was a success, and Mike and Katie have become advocates for organ donation.
Related: Best Buy employee Katie Rowsey dropped 162 pounds on her journey to get healthy and regain her freedom.
A pawsitively awesome story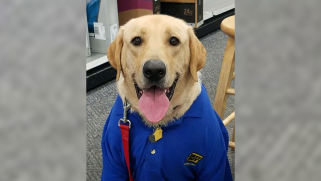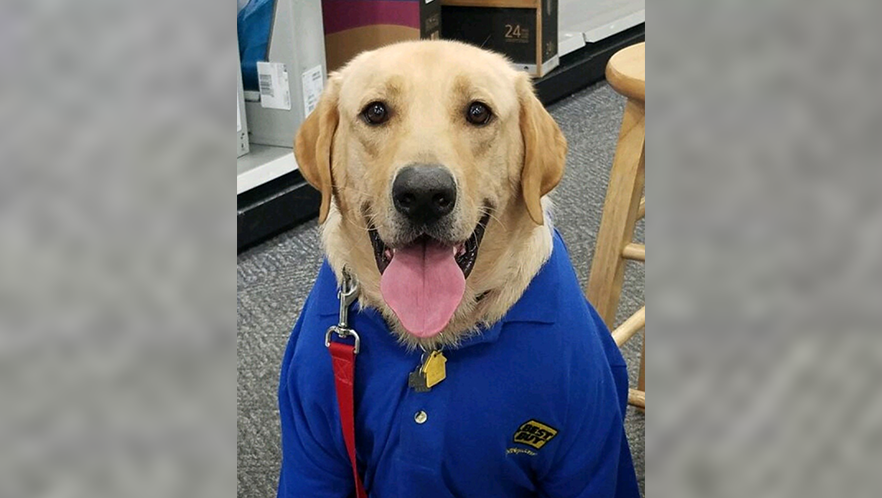 Yes, we said this article was going to be all about our people, but we had to make an exception for Travis. This yellow Labrador retriever works alongside Ohio employee Anne Riegel, serving as her emotional and mobility support dog. He loves coming to Best Buy and has earned the nickname "Best Boy."
Related: When Randy Richardson isn't helping customers at a Best Buy store in New Hampshire, he's suiting up for his second gig as a professional Santa.
Age is only a number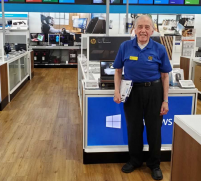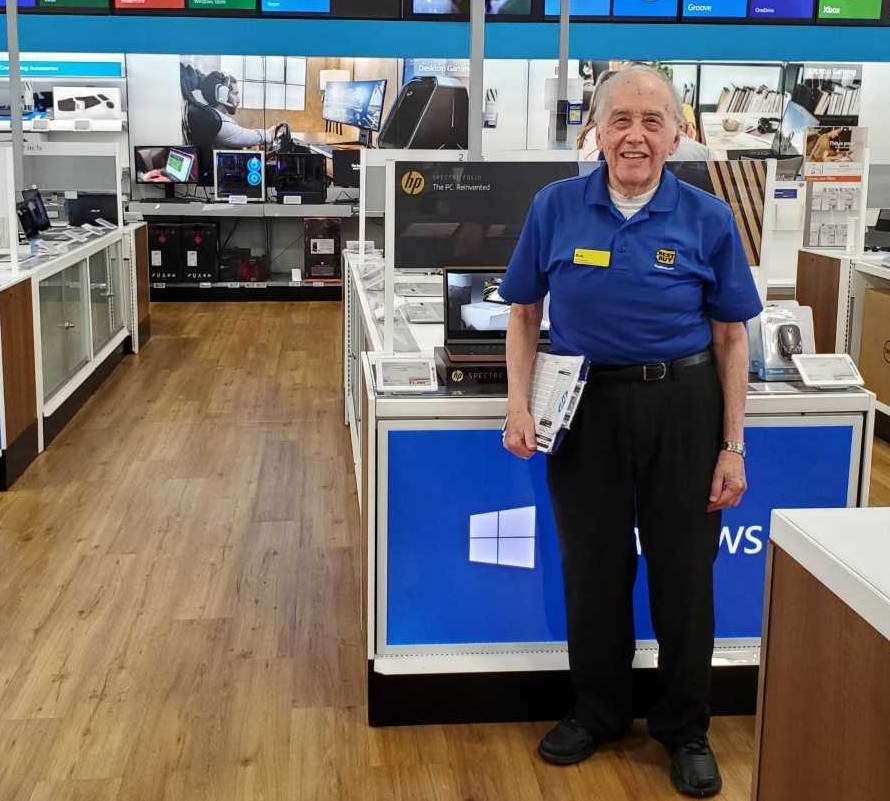 At 89 years old, Bob Kaufman is our oldest Blue Shirt, but he's still as energetic as ever. He loves helping customers at his Best Buy store in Florida, and he knows how to say thank you in 26 different languages.
Related: Kenneth Henry, a computing expert in Texas, loves helping customers get the most out of their technology. His philosophy? "No two customers are the same," he says.
Finding his voice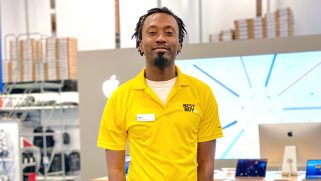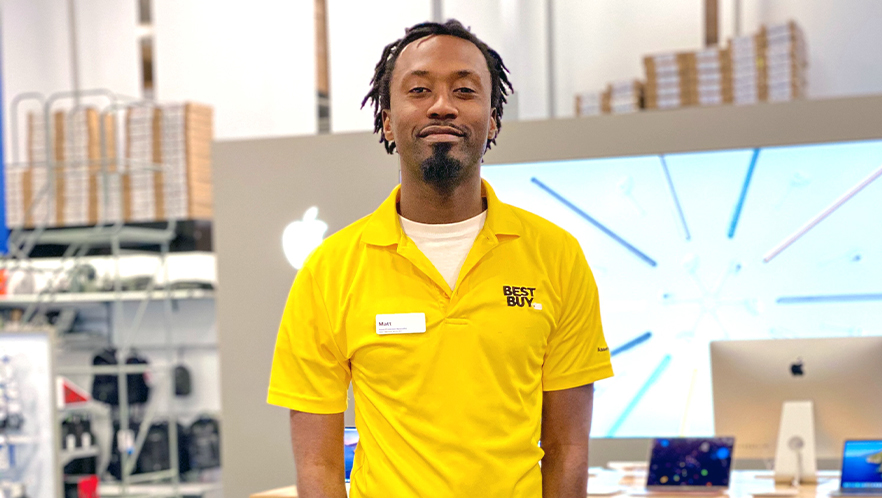 LinkedIn recently named Matt Ville — an asset protection specialist in Florida — to its 2019 list of the Top Voices in retail. He has used the platform to post motivational messages, interact with Best Buy leaders and show off his vast sneaker collection.
Related: Inspired by her nephew, corporate employee Nadvia Davis wrote a children's book pairing together math and manners.
An American Dream come true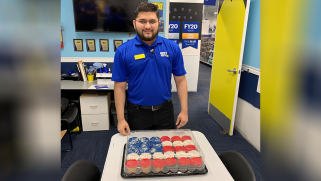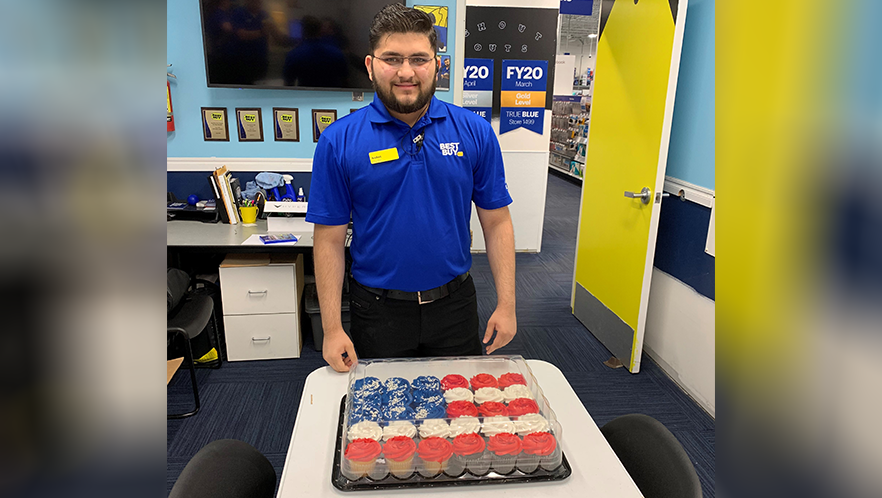 When Aniket Valand moved to the U.S. from India in 2013, the only word in English he knew was "hi." He worked hard to learn the lanaguage and build a life. Now a top-performing Best Buy employee in Oklahoma, this summer he realized his dream of becoming an American citizen.
Related: Best Buy employees Sarah Gifford and Jake Briolat exchanged job locations, then they exchanged phone numbers and work information. A year later, they exchanged vows.
A Thanksgiving miracle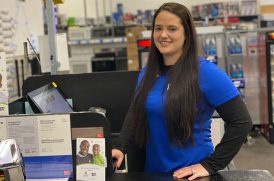 Kayla Palmer knew her first holiday season at Best Buy was going to be crazy, but she had no idea as to what extent. On Thanksgiving night, her third shift ever, the Washington employee helped save a man in distress, performing CPR until he started to breathe again.
Related: Two Geek Squad Agents performed the Heimlich on a man who was choking, and an Ohio employee performed CPR on a colleague who suffered a seizure and stopped breathing.
Giving back to those in need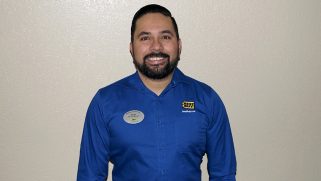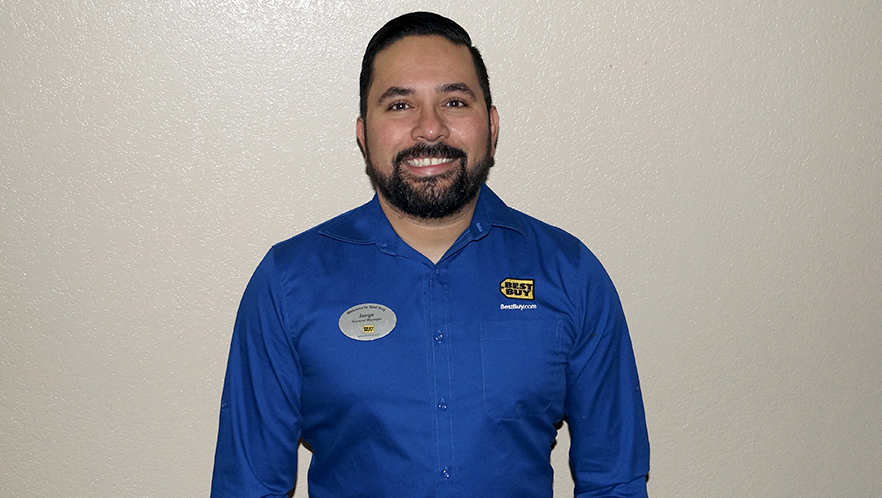 Jorge Veliz remembers walking to school barefoot when he was growing up in Guatemala. He's now a Best Buy general manager in California, and he gives back by buying a pair of shoes for every child at the school in his home village each year.
Related: A district manager in New Jersey organizes a toy drive for foster families that has garnered the support of stores throughout the area, and an 18-year-old employee in New York donates sneakers and jackets to kids from underserved areas.
Click here for more stories about the amazing people of Best Buy.